We're well in the swing of autumn now and that often means the increased movement and activity of rodents, including rats, mice and squirrels. Where squirrels don't pose as much of an issue in our homes and gardens, rats and mice, however, are entirely different. There are some things that you can do to limit the likelihood of a rodent infestation, but there are also some steps to take if you suspect that you're already in the midst of one, and we'll be telling you about that in this article.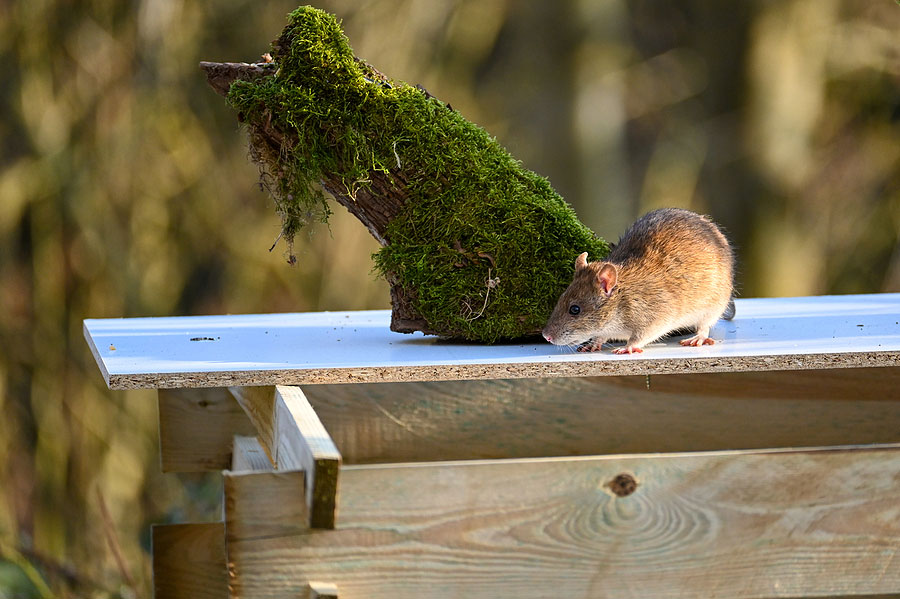 According to the West Lothian Council
, a mouse can squeeze through gaps as small as 10mm in diameter, which is about the same diameter as a ballpoint pen. You need to make sure that you're checking your home, especially your exterior brickwork, for any gaps and holes. If you find any, plug them up with mortar, concrete, plaster or caulking. Not only will it keep your home warmer in the winter, but you'll deter any rodents from coming into your home.
Eliminate access to outdoor dwellings
Rats and mice, especially, will look for easy-to-access areas outdoors before venturing over to your home. Most often, rodents are found to be living under decking or sheds or inside garages and outbuildings. Something that will make an environment attractive to rodents looking for somewhere to set up home this autumn would be one or more of the following things:
A dry environment
A place with a regular and easy food source
An area with soft materials nearby
An enclosed or sheltered space
A prospective habitat that is unlikely to be disturbed or that hasn't been disturbed for some time
Not only should you look to cut off access to outbuildings, like sheds and garages, but you should also take away everything that would make a potential habitat look like a great place to settle down for the autumn and winter season. Get rid of that old carpet and stop hanging onto that roll of insulation, because if a rat or mouse family finds something soft that is also dry and undisturbed, they will quickly call that place home.
As already touched upon, rodents will look for areas that are undisturbed and that are often messy and unkempt. Part of tidying up your garden means cutting back your shrubs and bushes, getting rid of brambles and sweeping up any fruit or berries that fall into your garden.
Rodents will look for somewhere that also comes with a constant and easy food source, so make sure there aren't any berries, nuts or fruits (like apples) lying around for rodents to find and consume. If they know there will always be a food source there, they will do their best to stay. If you've had a barbecue in recent weeks, then check the area for any food that was dropped and clean that up as well, just to be sure.
Following on from the issue of giving a rodent a regular and consistent food source, you need to make sure that you're cleaning your home regularly. This helps to keep pests to a minimum, and that doesn't just go for rats and mice. Hoovering up crumbs and sanitising food preparation areas eliminates the food source for pests in general. But more importantly, it's just one less excuse for a rodent to enter your home.
Call in a pest control specialist
Something you should do if you suspect a rodent infestation is to call a pest control company in Birmingham. The Pest Master has a team of dedicated pest control experts in Birmingham who are pleased to offer effective rodent infestation control near you. As well as ridding you of the problem, they will also impart professional advice and guidance on how to prevent another rodent infestation.
If you would like further information about the
rodent control services in Birmingham
that The Pest Master has to offer, get in touch with a member of their expert team today – they're pleased to offer rodent removal services in Birmingham, as well as in Derby, Nottingham and the surrounding areas.