At one point or another, if you own a home or building that has beautiful sash windows you will have to make plans to have some renovation work done to them. In some cases all you will have to do is draught proof the windows, paint them, and do some other routine maintenance work. If you look after your sash windows they will last for many years. Maintenance work can include replacing the glass, sanding or painting the wood, and doing some other basic work. However, if you have to carry out more intense repairs it may be necessary to replace the sash window completely. This article will discuss how to stop draughts from sash windows.
There are many benefits to draught proofing your windows but for most the main reason would be to improve the efficiency of the sash windows themselves. When it comes to draught proofing your home you will have one very important decision to make which is whether or not you are going to be doing the job yourself or if you are going to be seeking to hire a professional contractor to do the job for you.
Draught proofing your old sash windows will help you control the amount of energy it takes to keep your home cool in the summer months and warm in the winter months. This is one of the best ways to ensure your home is as energy efficient as possible.
How to stop draughts from sash windows
As sash windows get older is that they can start to let draughts in, there are multiple reasons as to why they become draughty but here are some of the more common.
The most common reason is that the sealant, which keeps your double glazing in place, has worn down and needs to be replaced. The double glazing itself will fade and crack over time and this will give you more open space for air to travel through.
If you live somewhere like England then draughts can also come from moisture buildup within the window. As the weather changes so too will your windows. This is particularly true if you have wooden sash windows as they are more susceptible to damp, wood rot and wood worm.
If you are looking for a way to improve the insulation properties of your home then draught proofing is one of the best ways to do this.
One reason for draughty windows is because properties "settle" over time. Home settlement happens through the lifetime of a home's foundation and because of this, your old windows can become subject to small areas of cracks and gaps where air can flow in and out. As the surrounding brickwork moves, it can expose your windows to gaps and cracks that will cause draughts. If there is an element of settlement you may also notice cracked window panes as a results, the problem worsens as the crack will now let even more air in, making your home very draughty.
To avoid draughts you should always try to keep the windows sealed. If they are old double glazed windows then this will be harder than if you have modern replacement windows.
Modern replacement windows are built with a rubber seal that can withstand age and temperature changes, which means that they will not crack or fade over time like an older window.
There is no one particular way that you can draught proof your windows and this will depend on the age and what type of windows you have. Replacing your old windows with new modern ones will be an better option to draught proofing as they will not move and crack like older windows and they also come with a rubber seal which provides a better seal.
If you do choose to draught proof your old windows then some good advice is to start by filling any cracks around the window with silicone, this will work on small cracks but if there are larger gaps then you should use something more solid such as rubber. You can also get weather stripping that you fit into the crack and again this will stop any draughts from coming into your home.
In some cases you may have to replace the window entirely as it could be that there are too many gaps and not enough rubber or weather stripping can do to keep the draught out. Replacing a sash window is a very complicated process so if you feel this is what needs to be done then you should not attempt to do it yourself as you could make the problem worse.
It is important to consider all the options before d draught proofing your old sash window as there are many factors which will determine whether it is best to do this job yourself or if it would be better to hire a contractor .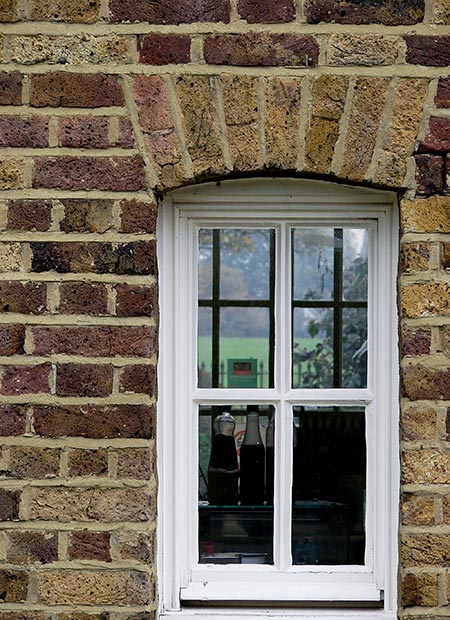 You may also notice that a lot of noise intrusion from outside may be coming into your home if you live on a busy street. This can interfere with daily life and make it hard for you to relax.
The insulation properties of your windows will also affect the noise reduction in your home as a draughtproof window with lower U-values will be better at keeping noise out.
Noise that is trying to come into a property often comes from gaps and cracks that are formed around the sealants or where the window meets the frame. In some cases what needs to be done is a complete replacement of the windows which will get rid of these bad seals and result in a greater insulation rate for your home.
You may also notice that a lot of noise intrusion from outside may be coming into your home if you live on a busy street. Whether it is the noise of vehicles driving by or people walking by you surely don't want to constantly be subjected to the noises that surround the community where you live. Draught proofing your old windows would be an excellent solution to this problem.
Another complaint that leads many people to need or want to get their old windows draught proofed would be the fact that they are no longer working properly. Because of this the windows may have begun to rattle when the winds blow outside keeping the residents up at night or just being bothersome in general.
The issue is that the older the windows are the more easily they move when it comes to draught or wind causing them to rattle. One way for you to stop this rattling would be to put rubber around each of the frames which will keep them securely in place where they are supposed to be.
If you have old sash windows then there is a good chance that the internal part of them called the sill has started to rot. This is because when wood becomes wet it begins to deteriorate and if this water doesn't dry out quickly enough it can lead to rotting. This will deteriorate the inside of your window and make it hard to open.
If the sill in one or more of your windows has become rotten then you will need to get this fixed immediately before it spreads to any other part of the window. This is a fairly complicated process which may end up costing you quite a handsome amount, far more than simply draught proofing would.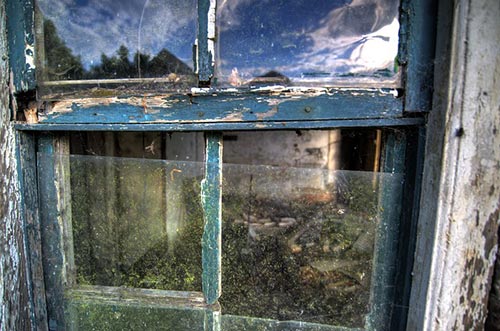 Loss Of Heat & Higher Energy Bills
By far the most common reason for homeowners to draught proof their old sash windows is due to the major heat loss faulty windows can cause. Old windows that aren't fitted properly or have been poorly maintained can cause massive amounts of heat to be lost from your home which has a tremendous impact on your energy bills. When you draught proof the sash windows in your home you will notice a dramatic difference in how much heat is being lost and the amount of money you are spending on fuel bills. 
By installing high quality draught proofing you will not only feel warmer but also see more money in your bank account.
The Benefits Of Draught Proofing
Refurbishing your old sash windows can make your home become comfortable, more beautiful, and add more value, but only if the job is done right. Maybe you should consider a professional company to undertake the work for you?
You can replace old sash windows with new ones, but they may not be of the same quality of workmanship as your originals. Even if you are able to find an exact replica this will still make them less valuable than their original.
Here are some of the reasons why you should consider getting your old sash windows renovated sooner rather than later:
Add comfort to your home
Control the airflow in your home
Get rid of outside noise
Reduce energy use
Reduce rattles of old windows
Reduce the amount of dust inside your home
Make your old sash windows operable again
Cost effective verses replacing with new windows
Whatever the reason may be, if you have old sash windows that are in need of repairs, don't hesitate in getting them done right away. You will surely find out in a few short years the amount of money you have invested in getting them repaired will be returned to you in both energy cost savings as well as peace and relaxation.
This article has shown you how to stop draughts from sash windows, if you are comfortable doing the work yourself or not. If you are handy around the house and familiar with house sash windows operate than you may be able to handle the job yourself. If you want to get the job done professionally you can seek the services of a staff that is well trained in the business of sash window renovations.