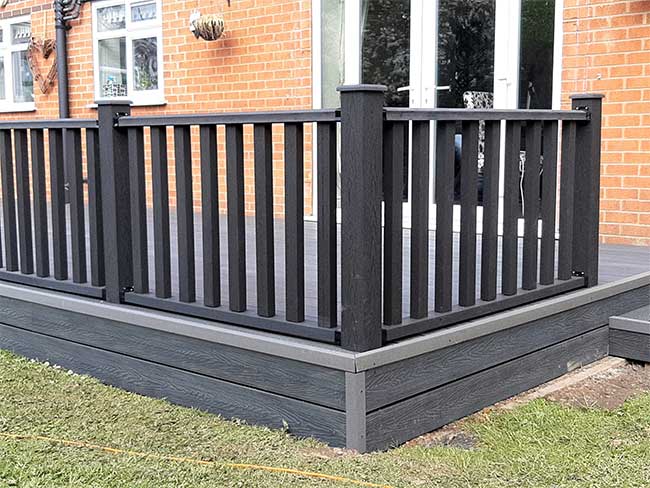 If you're looking to build a deck in your garden, you might be asking if traditional timber decking is the greatest option or if
composite decking boards
are a better alternative. We'll compare the advantages of composite decking to those of traditional wood decking and explain why more and more individuals are choosing composites.
Timber Has A Shorter Expected Life Span
The biggest disadvantage of traditional wooden decking is its short lifespan. Even if you clean and maintain your wooden deck on a regular basis, it will only survive for around 15 years before needing to be replaced. Composite decking, on the other hand, may endure up to 25 years without having to be replaced. This is due to the fact that composites are made from recycled materials, which makes them more durable and weather-resistant.
Composite Boards Won't Rot Like Timber
Another disadvantage with timber decking is that it is prone to decay caused by fungus or insects. If your deck is in an area that receives a lot of rain, this might be a major problem since the water may seep into the wood and cause it to rot. Wood rot or wet rot are not problems for composite decking because the plastic content of the boards prevents moisture from seeping in and causing damage.
Composite Decking Is Low Maintenance
When you have a wooden deck, you need to be prepared to do a lot of work to keep it looking its best. This includes sanding, painting or staining, and sealing on a regular basis – at least once a year. Composite decking boards, on the other hand, don't require any of this maintenance since they're made from recycled materials that are designed to withstand the elements. All you need to do is sweep them down and hose them off every now and then to keep them clean.
Composite Decking Is More Environmentally Friendly
If you're looking for an eco-friendly option, composite decking is the way to go. As we mentioned before, composite boards are made from recycled materials, so you can rest assured that your new deck won't be contributing to deforestation. In addition, most composite manufacturers use sustainable manufacturing practices, which further reduce their impact on the environment.
Numerous Advantages of Composite Decking
Composite decking has several benefits over traditional timber decking. It is more durable, requires less upkeep, and is free of wood rot and damp rot. If you want to construct a deck in your garden, composite decking is the way to go.
Easily Replace Timber Boards With Composite
If your existing timber decking structure is sound and hasn't rotted, you may simply replace the wooden boards with brand new composite decking boards. This will save you time and money because you won't have to rebuild the full deck, and the new composite deck will last for years to come.
Online Retailers Offer A Range of Complementary Products
The selection of Dalton & Sons composite decking boards, available in a variety of colours and patterns, can be complemented with a range of complementary components to give your new composite decking an even more attractive look. Composite balustrades, edge trims made out of composite material, and cladding boards composed of composite material are all options.
They also supply a range of hidden decking clips and fixings, which are designed to make fitting your new composite decking as easy as possible.
Composite decking is becoming a more and more popular choice for homeowners who are looking to build a new deck. This type of decking has numerous advantages over traditional timber decking, including its durability, low maintenance requirements, and eco-friendly credentials. In addition, composite decking can be easily complimented with a range of complementary products that are available from online retailers.
If you're considering adding a deck to your home, be sure to weigh the pros and cons of both timber and composite decking before making your final decision. And if you decide that composite is the way to go, Dalton & Sons has everything you need to get started!