While many people go to one company for the supply and fitting of their kitchen, there are plenty of others who order a new kitchen then look for a local firm to fit it for them.
A new kitchen represents a sizeable investment for many people, and with this in mind, it's vital you hire kitchen fitters you can trust to get the job right first time.
Listed below are some questions you should ask any firm of kitchen fitters:
1. How long have you been trading?
This question will give you an idea of how good a company is. For example, if they've been trading as kitchen fitters for 20 years, you should expect they know what they're doing and have the necessary skills and experience for your project.
On the other hand, if they've only been trading for a few months, you may want to be a bit more wary. Of course, the length of time trading isn't necessarily an indicator of quality, but it can provide a bit more peace of mind.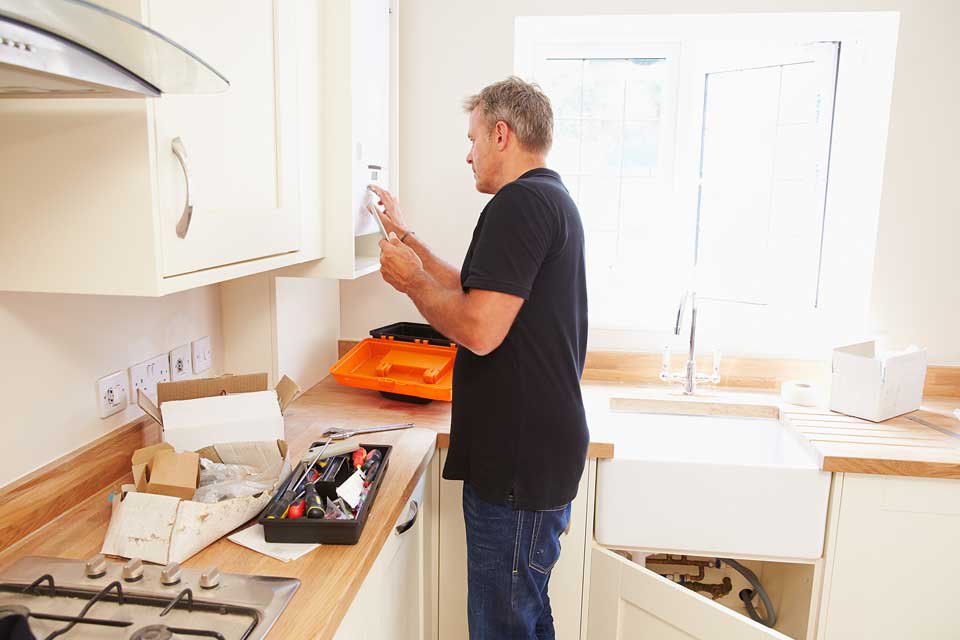 2. Do you have any testimonials I can see?
If a firm has no client testimonials they can show you, you should ask yourself why. It could just be because they've never asked for any, but it's more likely they have none because there have been issues with their workmanship in people's new kitchens.
3. Do you do all the work yourself?
While some kitchen fitting companies will have all the staff they need to keep the work in-house, others may sub-contract to other individuals or firms. Sub-contracting isn't always a bad thing; it really depends on how you feel about it personally.
In some cases it can go wrong due to the sub-contractors being away working on other projects and not being available when they're needed. For example, the joiner may not be free to fit all the kitchen units when required, which could hold up your completion date.
Before you agree to have anyone working in your home, you should make sure they're insured. If you let an uninsured firm of kitchen fitters into your home and they damage pipework, appliances or something else during the course of their work, you'll want to be certain that you're not going to end up footing the bill for it.
5. What are your payment terms?
If you ever watch any home improvement shows on TV, they'll tell you why it's never a good idea to pay a company for all the work up-front. It's much more difficult to deal with some kitchen fitting companies and get them to stick to an agreed deadline or put right any small faults if they already have all your money.
Having a new kitchen installed can be a major expense, so make sure you ask plenty of questions, including those above when choosing the right local company.