Are you looking to replace your aging bathroom suite with a more up to date suite? Instead of buying the first thing you like the look of, take the time to plan out your bathroom properly so you can make the most of the space you have to design your ideal bathroom. Continue reading for a few tips on what to consider when buying a new bathroom suite.
One of the first things to consider when deciding on a new bathroom is first and foremost, how much space do you have to work with? You need to be sure that each item has plenty of space to be installed and once it is installed that there is enough space for the doors to open into the room for example. It is very easy to overlook these things and end up with no space to move in your bathroom once it's installed. To avoid any potential space issues, make sure to thoroughly measure the room and the items you are considering to be sure that they have enough space to not only fit in the room but also that you have enough room to install them in the first place.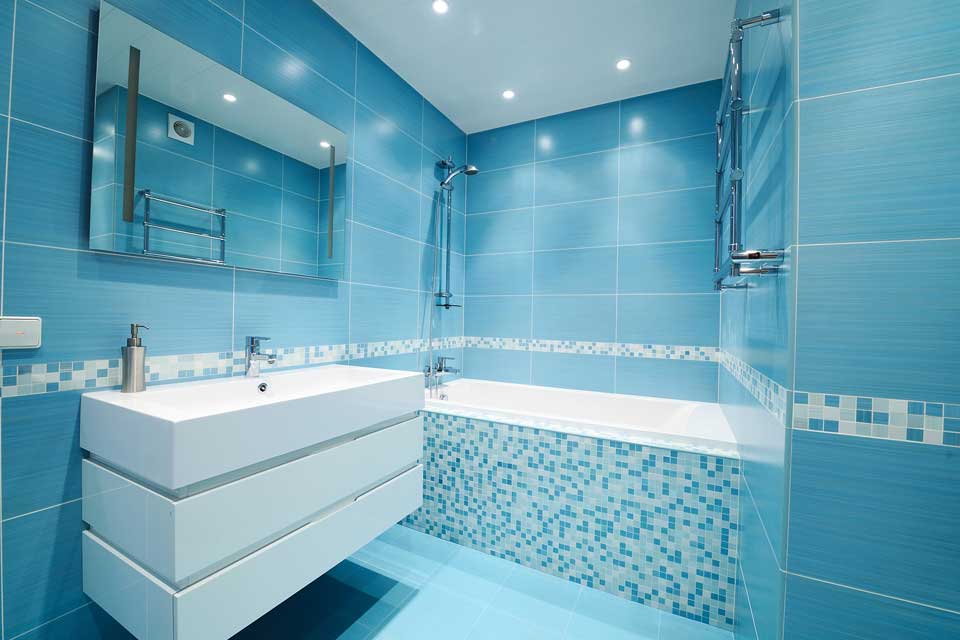 If you are planning to install a shower into the room, be sure to check the height requirements needed once you are stood in it. Make sure there is enough room to stand without discomfort. If you are struggling to find the space, consider moving the fixtures around the room to maximize the space available to you. You may also consider replacing large, bulky radiators with much smaller towel radiators to save space. Alternatively if possible you might consider extending your bathroom but this may not always be an option.
When choosing your bathroom you will need to decide on what type of walls and flooring you are going to want relatively early, on so that you can allow time for it to be fitted before the fixtures are installed. This can of course be done after but if you are replacing the whole suite it is best to replace the floor once the fixtures have been removed.
Things to consider when choosing the floor are deciding on the material. There is a variety of materials and finishes depending on your requirements and budget. This can be a choice form lino to ceramic tiles or treated wood or laminate.
Choosing a material is much the same for the walls. It is most common to choose a type of ceramic tile as they will protect the wall from water damage. Similarly to the floor they are available in all kinds of finishes to suit almost any style of room.
Alternatively you can choose to paint the room with specialist paint designed to be moisture resistant. This won't protect a wall nearly as well as tiling the walls would however. Many rooms benefit from tiling the most exposed areas to water such as the shower area and splash backs around the sink and you are free to wallpaper the remainder of the room.
If you are replacing the existing storage in your bathroom, you may consider how much storage you are going to require. There are many options for space saving storage, designed for bathrooms such as tall storage cabinets to under sink storage or shelving units. You may need a lot of storage or very little storage depending on your requirements so is something you should consider when selecting any units to add to your bathroom.
As with many of the options bathroom lighting is no different. This can depend on how much natural light you have in the bathroom and ensure that you have adequate lighting for the room. This may be a single light in the room or a set of spotlights. You also have the option for wall or mirror lights which can be a great addition. As long as you ensure the lights are designed to be used in bathrooms there will be lighting solutions that will suit any space.
Once you have decided on what you are going to need for your perfect bathroom you can get it all installed. You may opt to do it yourself if you are keen at DIY or alternatively you can to choose a bathroom specialist such as Vivid Nottingham Ltd to provide and install your perfect bathroom for you.