Outdoor living spaces have become more fashionable in recent years. Whether a homeowner or renter, people love the idea of relaxing on their deck or patio while entertaining others. Rattan is quickly becoming a favourite choice when deciding on outdoor furnishings. Converting an unused garden area into a decorative outdoor living space is easily accomplished with today's innovative, stylish and classy furniture selections. A big advantage to using rattan material for furniture is its durability and long life span.
The majority of rattan garden furniture manufactured today is aided by synthetic materials, making it ideal in most weather conditions. Traditional rattan made from teak is better suited for warmer year-round climates.
Rattan is a vine that when heated becomes very pliable. It can then be woven to create furniture of all types and shapes. As the material cools, it becomes stronger and harder. Rattan can be purchased in its natural organic state or with a poly filler and covering, depending on your desires and budget. Rattan has the ability to accommodate almost any type of garden decoration concept a person has.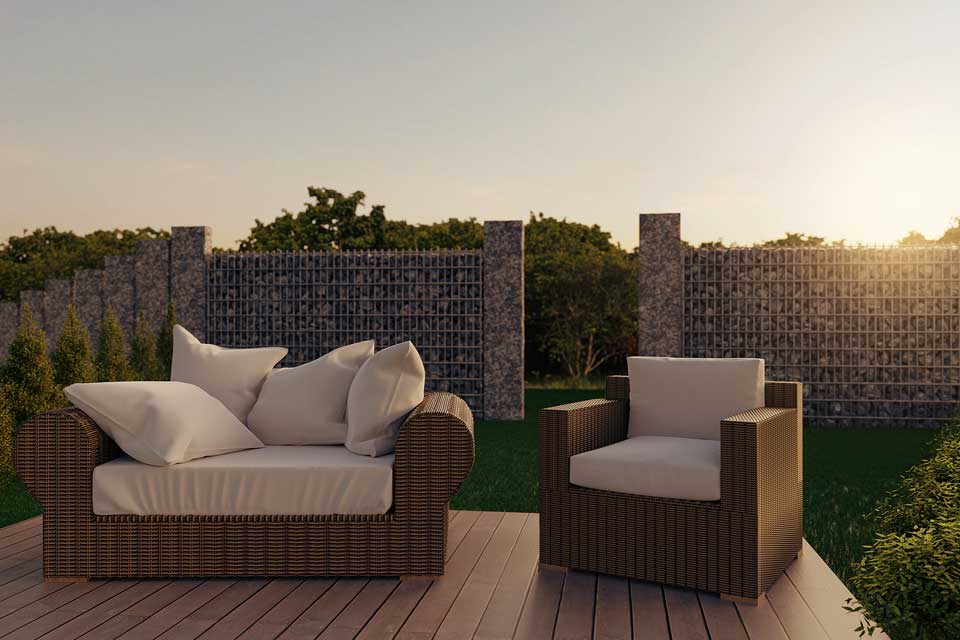 When purchasing new outdoor furnishings, it's usually wise to buy a furniture package. This is much more economical than getting individual pieces. It is possible to purchase everything from sofas, lounge chairs, dining sets and tables to foot stools. Design improvements have led to many innovative new shapes and colours. Rattan furnishings are quite comfortable, and many include cushions for added padding. It's recommended to always buy outdoor furniture that has been treated to match your specific climate. This way, you won't have to worry about leaving your furniture outside regardless of the weather.
Rattan garden furniture is superior to many other types of outdoor furnishings. For one, it doesn't warp as other natural materials have a tendency to do. Secondly, it is virtually maintenance-free. There are no parts that will need replacing. This makes it a cost effective and decorative material that can enhance the beauty of any patio or garden. Because it is simple to clean only requiring a damp cloth, there is no concern for homes that have pets and children present. Pet hair, dust, food and drink spills are all easily removed.
Affordable Garden Furniture
Furniture designs for outdoor use must be tough. When Rattan garden furniture is manufactured, a strong metal frame is woven around it so that it can withstand substantial weight. Over a period of time, other types of furnishings often become weak and therefore have the potential to wear out and break. Rattan is perfect for outside conditions and very affordable. When considering furnishings for your lawn or garden, rattan outdoor furniture may just be the perfect solution.