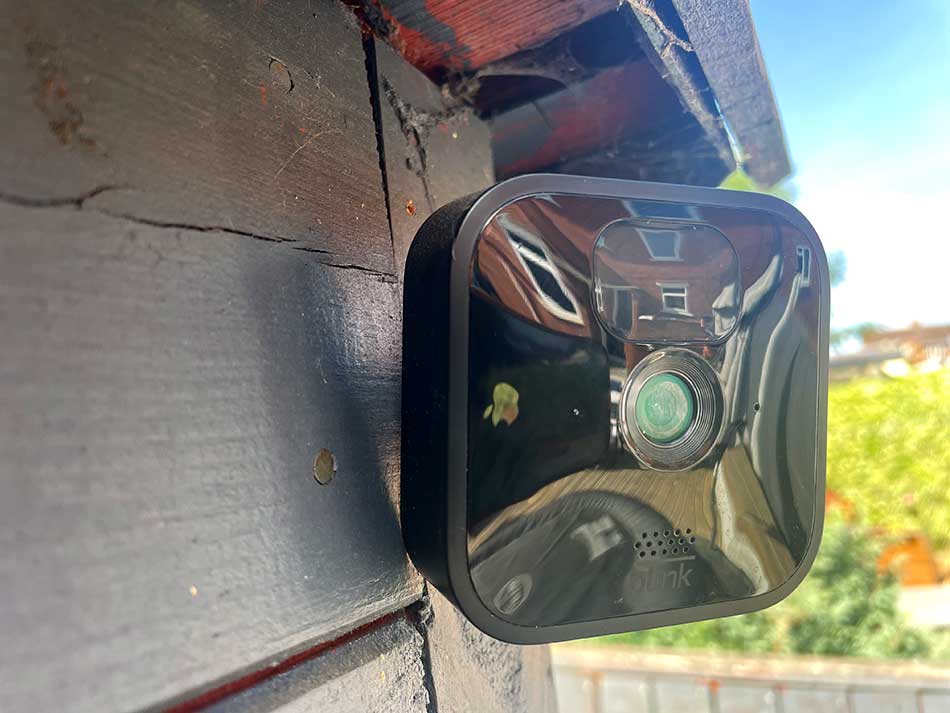 When most people think of home security, the first thing that comes to mind is a burglar alarm. While burglar alarms are a very important part of home security, they are not the only measure you can take. In recent years, home CCTV cameras have become increasingly popular, and for good reason. There are a number of different types of CCTV cameras available on the market today, from wireless systems to those that are hardwired into your home. One of the most cost effective and popular home CCTV options is the Blink system by Amazon. In this blog post we will discuss the different types of camera systems, and explore the Blink system in further detail.
One of the most popular types of CCTV cameras is the wireless system. Wireless systems are very easy to install and can be placed almost anywhere in your home. They are also very affordable, making them a great option for those on a budget. Another advantage of wireless CCTV cameras is that they can be easily moved if you need to change their location.
Wired CCTV cameras are another option that is available on the market. These cameras are harder to install than wireless systems, but they offer a number of advantages. One advantage of wired CCTV cameras is that they are more difficult for burglars to disable. Another advantage is that they offer a higher quality image than wireless cameras. However, the biggest advantage of wired CCTV cameras is that they can be connected to your home security system. This means that if a burglar does manage to disable your camera, the footage will still be sent to your security system and you will be able to view it.
The Blink Camera System by Amazon
The Blink system by Amazon is a cheaper option than the Ring system. With Blink there are numerous different types of cameras available, wired cameras that you can plug in, and wireless cameras that use AA batteries. The Wireless cameras are the most popular choice as they are much easier to install, there is no need to drill holes in your walls to run wires from the CCTV camera to the power sources. However if battery life is a concern then their wired cameras avoid this issue, alternatively they also offer a solar power mount for their cameras to continually charge the batteries in their cameras.
Blink products on offer include their:
Sync Module And Home Security App
With the blink system and their products it is extremely easy to set up a home CCTV system for both outdoor and indoor coverage, all of which are synced using their sync module which acts like the "brain" of the CCTV system, coupled with their "home security app" for your mobile phone or tablet.
Their app allows you to manage your cameras settings, live view your cameras, take photos with your cameras, set up motion detection, night vision and much more!
Videos captured with the Blink CCTV system are easy to share via email, upload to the cloud to even send through text or WhatsApp! Video and Audio recordings can easily be shared with the Police and other authorities, helping to generate any evidence required to secure a successful conviction against any burglars.
With their App you can set up notifications to alert you when your cameras are in action, when they have captured motion and when your doorbell rings!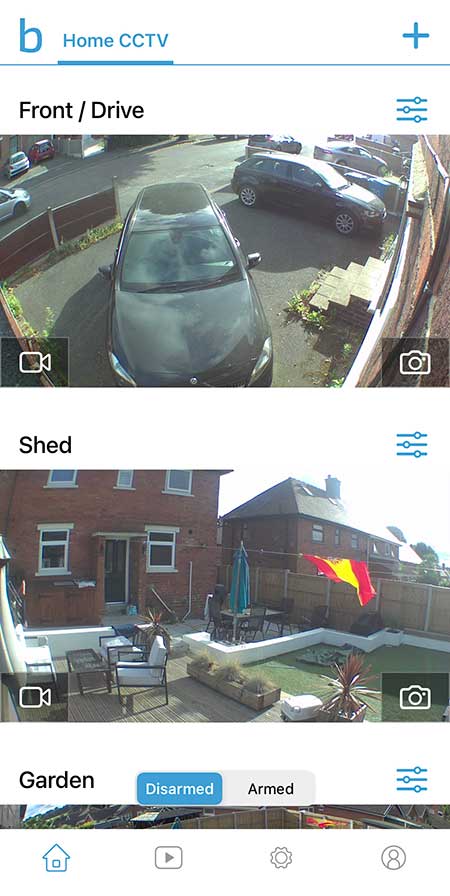 The Blink video doorbell is the newest product from their company, it runs off of batteries and can be easily installed without any wiring. It gives you a 180 degree field of view and has night vision, so you can see who is at your door day or night. The Blink doorbell also has two way audio, so you can talk to whoever is at your door from anywhere in the world!
The Blink doorbell is a great addition to any home security system, it gives you an extra layer of protection and peace of mind.
You can set up the doorbell in Wired mode, where you can link it to an existing chime box within the house, when somebody presses the doorbell button the chime box inside your home from previous doorbell systems will ring.
Alternatively you can set it up in Wireless mode, with this mode you get a notification that somebody is at your door, however the "ringer" will only sound on the blink doorbell unit itself, outside the property which can be fairly useless as a notification to you. However you can link the doorbells ringer option to a Blink Mini Camera within your property so you can receive an audible notification that somebody is ringing your doorbell, this does mean that you will have to buy a mini-camera specifically to get this sound playing within your home.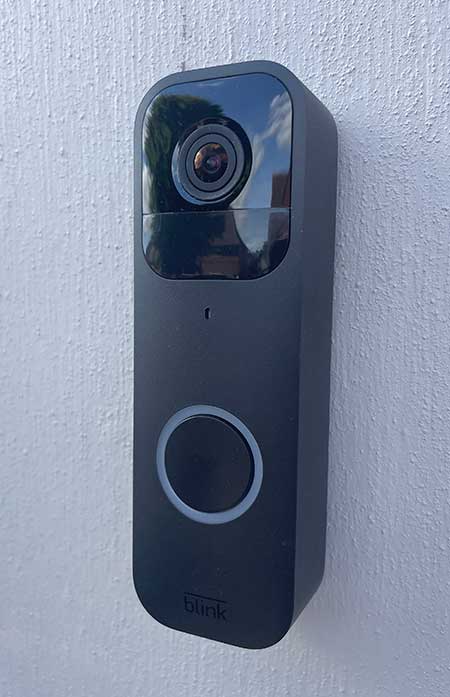 With the Blink System there is a two way audio system included with their cameras and the Blink Doorbell, you can hear the audio being captured with your system in live view and also if you wanted to, speak to your unwanted visitors via your cameras, a great deterrent to any would be burglar.
With the Blink Doorbell, you can speak to the people at your door, if you are expecting a delivery and are out you can pass instructions to your delivery driver. You can let them know you are on your way to the door and to be patient as well. For any reason, you can talk to whoever is on your property due to the two way audio features.
Storage with the Blink system comes with two options, firstly is their cloud storage option (where you get a FREE trial), your video footage is automatically backed up to the cloud. Alternatively there is an option to plugin a compatible USB storage drive or stick, directly into the Blink Sync Module.
There are 3 basic things you will need to start building your Blink CCTV system, The Sync Module, at least one camera and the mobile App. Once you have these it will take a few minutes setting them up but once done you have your first CCTV system for your property.
With that said, Amazon do sell a starter set which includes 4 cameras and the sync module, you can then download the Home security app. With this kit you can set up a system with 4 cameras for greater coverage of your property.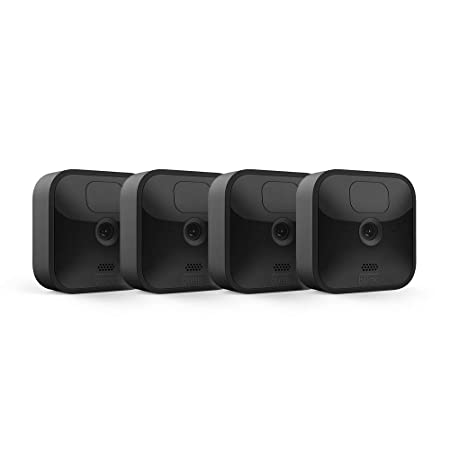 Why Have CCTV camera systems become more popular?
So, why have home CCTV cameras become so popular in recent years? There are a number of reasons. One reason is that they offer a great deterrent to burglars. If a burglar knows that there is a chance they will be caught on camera, they are much less likely to attempt a break-in.
Another reason is that home CCTV cameras have become much more affordable in recent years. This means that more people than ever before can afford to install them in their homes. Finally, home CCTV cameras offer a great way to keep an eye on your property, even when you are not at home. This can give you peace of mind knowing that your home is being monitored, even when you are not there.
With the Blink CCTV / Home security system by amazon you can quickly set up a CCTV camera system for your home for a very reasonable price. They have a wide range of different camera options available, offer the flexibility of managing your system via a mobile app and also provide the option to add more cameras at a later date should you need to. All of this makes Blink a great option for anyone looking to install a home CCTV camera system.