The last few years have seen a rise in the demand for domestic security systems, and the installation of home security systems is becoming more common because they provide homeowners with peace of mind. These systems allow individuals to monitor their homes remotely, allowing them to check who is at their house or even see what is going on inside their houses.
Security has always been a priority – but just why has demand increased in recent years? We took a closer look at all you need to know.
What Is A Domestic Security System?
A domestic security system (DSS) is an alarm monitoring service that allows people to keep track of their property from anywhere in the world. It can be used as a standalone product, or it can be integrated into other products such as door locks, window alarms, and/or video surveillance cameras.
The most basic form of DSS is a simple motion detector that alerts the homeowner when movement is detected within its range. This type of system is usually installed near windows and doors and will alert the owner if someone enters or leaves the premises.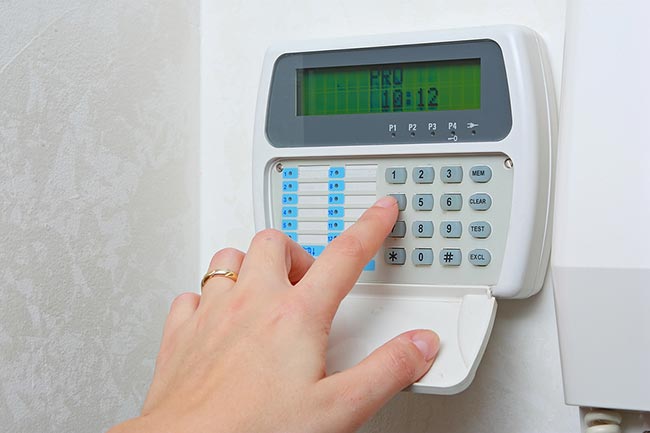 More advanced versions of this type of system are also available, and these include night vision cameras and sensors that detect intruders by sound. They may also use infrared technology to detect heat signatures.
The next level up is a monitored alarm system, where the homeowner's property is constantly monitored by a professional team. In addition to detecting any unauthorized activity, the team will contact the authorities if there is a break-in or fire.
Homeowners can choose between two types of monitoring services: central station monitoring and local monitoring. Central station monitoring involves having your DSS monitored by a third-party company, which means that the team will come to your house every day to check whether everything is okay. Local monitoring requires the team to visit your house only once every 24 hours.
Why Are Domestic Security Systems Increasing In Popularity?
So, just why have domestic security systems increased in popularity? There are a number of reasons for this trend, and some of the key factors include:
According to experts, the last few years have seen an increase in general societal crime, and this has also increased the risk of your home or property being targeted for a crime. This is a trend that has left many homeowners feeling unsafe and looking for ways to protect themselves and their families.
One way to do this is to install a DSS, and the demand for these systems has seen enormous growth in direct response to what appears to be a growing threat.
2. More People Are Living Alone
A change in living conditions has also impacted the trend; a growing number of us are now choosing to live alone, and this means we no longer have anyone else to rely on should anything happen to our homes. As a result, we feel more vulnerable than ever before and want to ensure we are protected against potential threats – a quality DSS system is therefore considered an essential in a way it may not have been in the past.
3. The Internet Has Changed Everything
Another factor behind the rise in demand for DSS systems is the fact that they are now so easy to access. Thanks to the Internet, you can get instant information about how to install a DSS system at home, and this makes it much easier to make an informed decision. You can even compare different providers online, and this helps you find the best deal for your needs.
This access to information makes it easier than ever to purchase a DSS system, and it is likely that this has contributed to the increase in sales.
4. The Rise Of Smart Homes
The final major factor behind the increase in demand for domestic security systems is the development of smart homes. These are homes equipped with technology such as cameras, alarms, sensors, and other devices that allow the occupants to monitor their surroundings from anywhere in the world.
These smart homes are becoming increasingly popular, and they offer a range of benefits including convenience, safety, and peace of mind. However, they also require constant maintenance and attention, and this is something that most people simply don't have time for. A DSS system allows you to keep track of all the important details regarding your home without needing to worry about checking them yourself.
There are several reasons why demand for domestic security systems has grown over recent years, and there is no denying that
home security systems
will help to provide protection against potential threats, and offer you that much-needed peace of mind.