Whether you have just bought a new house or lived in your property for a while, you need to be sure that the electrics are up to scratch. A poorly wired home is not only dangerous and difficult to manage, but will also have a significantly lower value than one with fully functioning electrical circuits.
Of course, any work involving the electrics of a home needs to be carried out by a qualified professional to ensure optimum safety. However, there are a number of basic checks you can perform to help you find out if the wiring is too old and likely to need replacing. These will typically provide you with warning signs, rather than conclusive proof, so full testing is always recommended.
Here's a simple guide to assessing whether your home electrics are in need of modernisation. Once you have completed these checks, you can consult an electrician if necessary and plan your next move. If you've just bought a new home, your surveyor's report may also have additional information.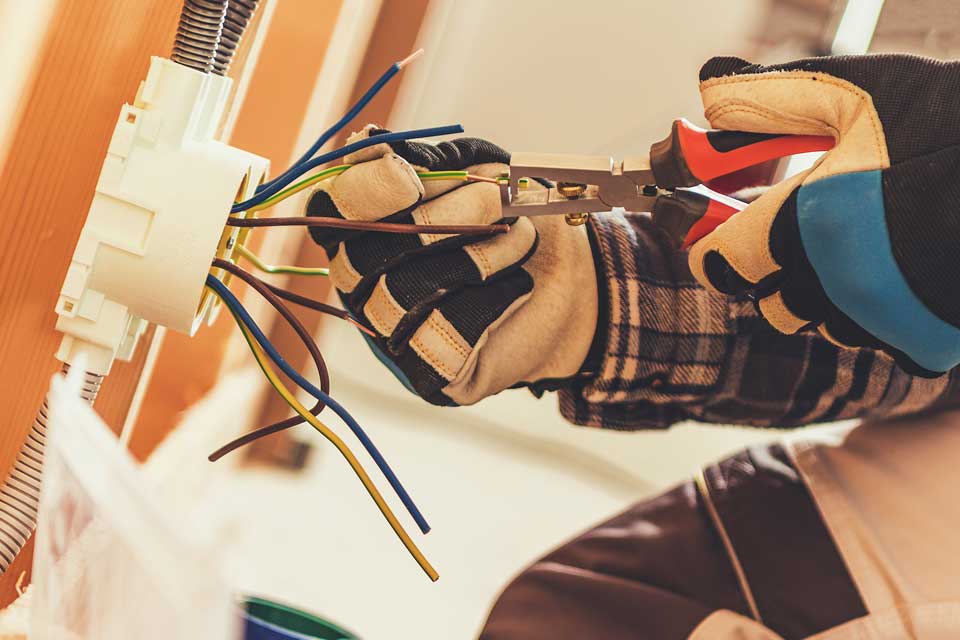 The first thing to do is to count and make a note of the number of wall sockets in each room. If many of your rooms only have one or two sockets installed, or a large number of single sockets, the wiring is likely to be more than 30 years old and should be thoroughly tested as soon as possible. Also, round-pin sockets tend to signify an old installation, so check for these as well.
The next step is to inspect your fuse box closely. If it has a wooden back, cast iron switches and a disorderly mixture of fuses, it is likely to predate the 1960s and will need replacing. Another way to judge the fuse box's age is by looking at whether the fuses are rewireable, as this type of fuse has not featured in new installations for a long time.
If you've recently moved into a property, don't be fooled by a shiny-looking fuse box. This could have been changed, but the rest of the installation may still be old, so you need to carry out a thorough inspection all the same.
Keep your eyes peeled for any signs of damage whatsoever. Look at all the socket outlets, switches and lights in the house. You should also check for telltale signs of overheating at all the socket outlets.
If you find yourself frequently using socket adaptors and extension leads around the house, it should be obvious that the current wiring system is not adequate for the home's level of electrical usage. You may also be at risk of causing a fire by overloading the system with electric appliances.
Remember that any home electrical installation is as old as the oldest component in it. This could be the cables, socket outlets, switches, lights or fuse box. If you're planning to add light or sockets on to your existing installation because it is not meeting all your needs, think carefully about how much you are paying. If you have an old electrical system, it could be more cost-effective to rewire the house completely.