With another year coming to an end, 2021 has been a bumper year for the home improvement industry here in the UK. Partly due to more people being at home during the continued repercussions of the Covid-19 crisis. 2022 promises to be no different with people working from home more and more, spending more of their day within their own home, projects which were being put off are likely getting more attention, and people are wanting to improve their home surroundings.
It makes no difference whether you're looking to sell your property in the next few months or years, there are plenty of home improvement projects to keep you busy in 2022.
Here are 15 ideas for home renovations to get you thinking.
The heart of every home is said to be your kitchen, they can quickly become outdated and tired looking as new home décor trends come and go. Fully replacing your kitchen is quite a big job and can also be quite invasive into your daily life. Replacing worktops, appliances, cabinets and more can be quite expensive. Luckily there are some low cost updates you can do to your current kitchen in order to give it a refresh. Installing new wall tiles, new flooring or even recolouring the unit doors and drawers.
2: Outdoor Spaces for Entertaining Guests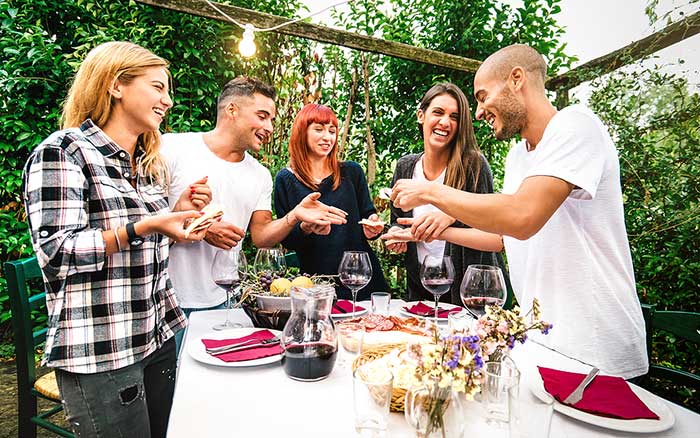 Summer time may seem to be a long way off, however now is the perfect time to start planning any new spaces in your garden for entertaining guests. Whether that is a new decking area, slabbed seating area or new BBQ area for holding those summer parties and gatherings. Make a list of your ideas and what is needed to turn your ideas into reality. Often it is helpful to draw up a rough plan of the space on paper to get a better idea of what you want.
3: UPVC Window Replacement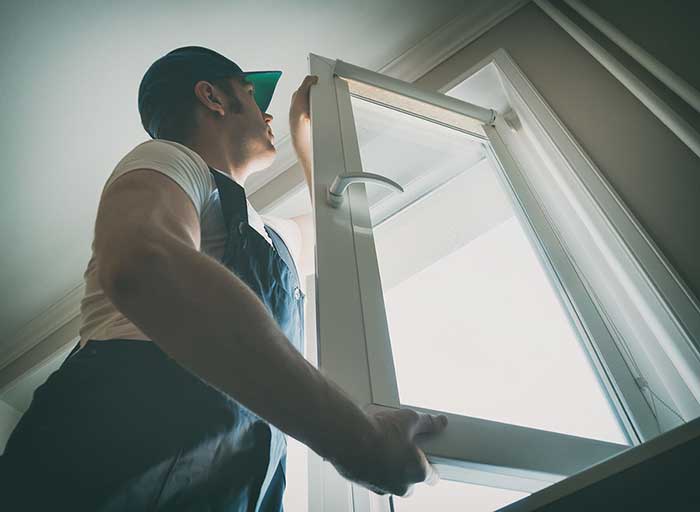 The windows and doors of your property often form one of the first impressions visitors have when they visit, if they are old and tired looking this can from a negative impression. Replacing your tired old windows with brand new UPVC can really improve the look of your home. However they can be quite expensive and usually require professionals to undertake the work.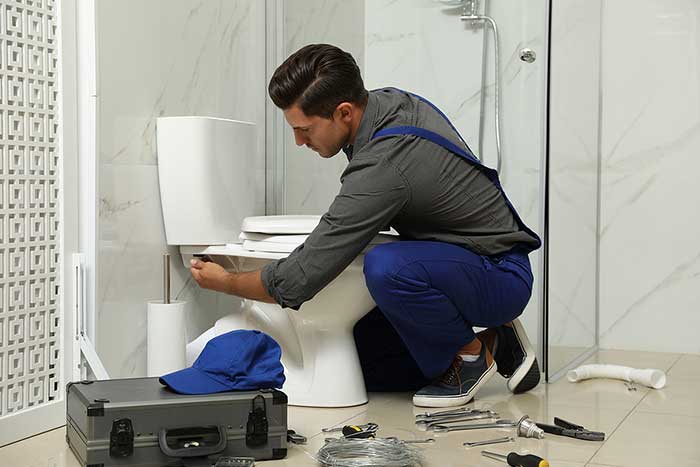 The bathroom is often one of the centrepieces of your home, and having a new quality bathroom can improve the value of your house. Refitting a bathroom isn't a small job, especially if you are totally refitting the bath tub, shower, toilet and sink. Not to mention the mess of removing all the old tiles. It is a job that can be done by yourself if you feel confident in undertaking any require plumbing works, however it would be better to employ a professional
bathroom fitter
to get the job done properly.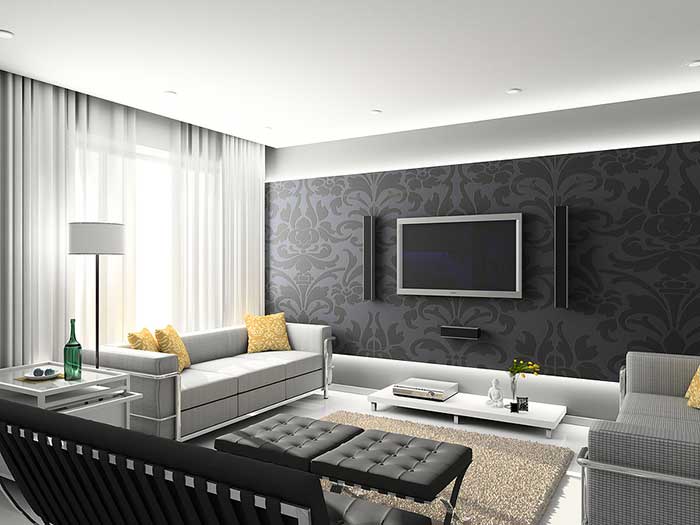 A feature wall or statement wall can really give your rooms that added extra wow factor, whether that featured wall is in your living room, the bedroom or any other room in the house. Feature walls can be as simple or elaborate as you like from simply painting it a different colour to your rooms main colour scheme or papering it in a different paper, they can also be more extravagant utilising a range of materials to create that "feature" to your room.
6: Create An Office Space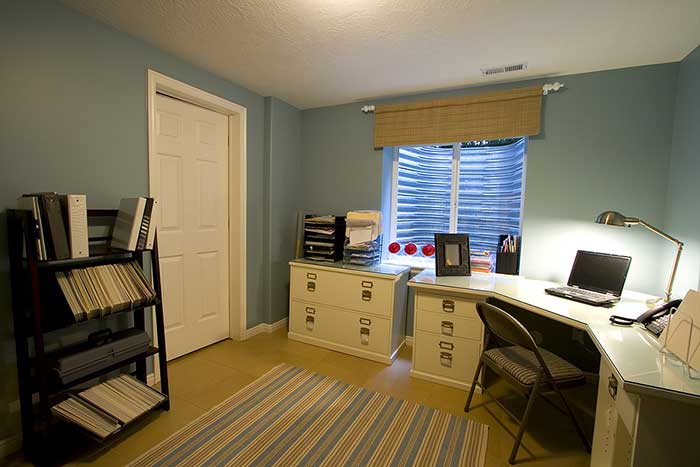 With the changing work environment following the Covid-19 pandemic, many office workers are being asked and even preferring to work from home, if you have a spare room why not create a home office work space? Creating a separate area in your home for working is said to have many benefits for you and your employer, here are
7 benefits which you may see
whilst working in your new home office.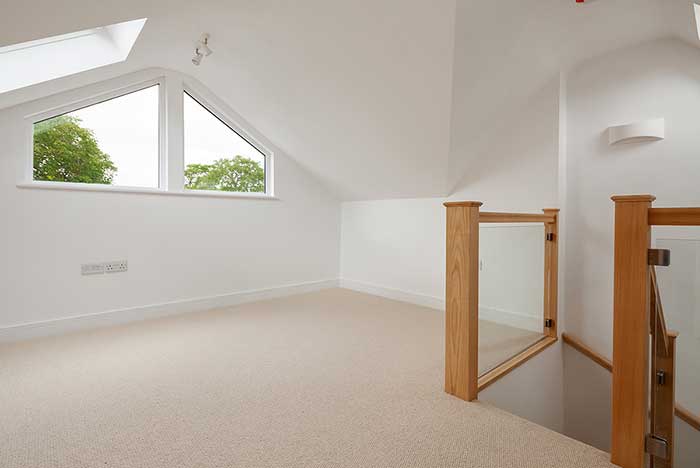 Adding an extra room to you home can be quite difficult, there are a few options such as building an extension or having a loft conversion. With a loft conversion they are usually cheaper, however there will be some rather drastic changes needing to be made to the internal structure of your home. The roof structure and floor joists would most likely need to be upgraded, as well as a specialist staircase being added to gain access to your new loft room. For this reason a professional loft conversion company is recommended to make sure things are done correctly.
8: Create A Quite Study Room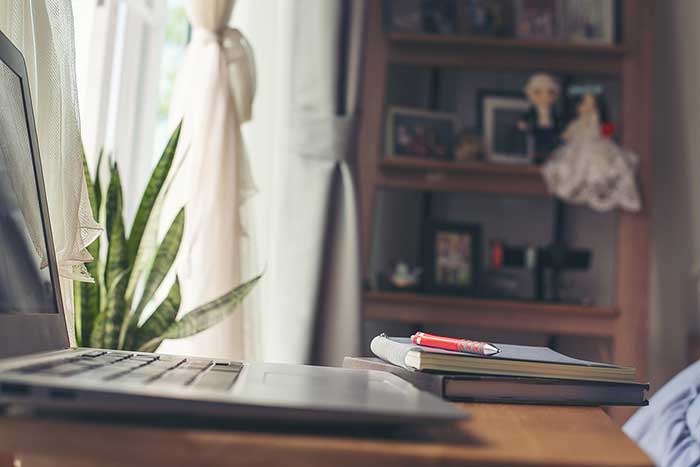 Finding a quiet space in a busy house can be tricky, especially if you have kids or pets. If you enjoy reading or are looking for a quiet space to relax with some music creating a "study" in your home could be the thing you need. A small room like this can easily be turned into a quite personal sanctuary by adding a few simple touches such as comfortable seating, task lighting and some plants.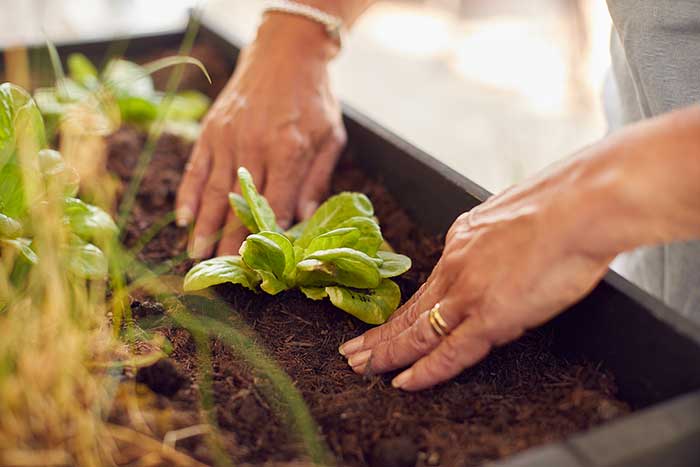 If gardening is your "thing" creating a area of your garden reserved for plants is a must. Planters and raised beds are easy to make yourself with a few tools and can be built to any size you like. Outdoor planters are a great way to add some greenery to your house, whatever the task may be. Whether you need a hidden herb garden or one to create a private sitting area for yourself. Outdoor planters are affordable and easy to make, the only downside is they require constant watering in order to stay healthy.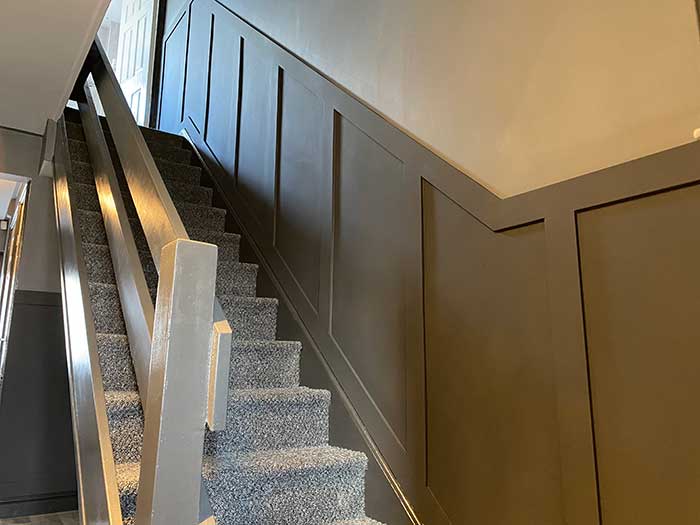 Wall panelling was popular in the past but fell out of fashion in the later half of the 1900's and early 2000's. However with changing materials and the ability to quickly create your own wall panels out of MDF or even plaster board has given this classic interior décor look somewhat of a new lease of life.
Wall panelling is a great way to add some extra character and luxury to your home, with a huge range of materials to choose from wood panelling is by far the most popular. Wall panelling can be done in a variety of ways, from a simple border to a full wall covering. It can also be painted or stained any colour you like to match your interior décor scheme.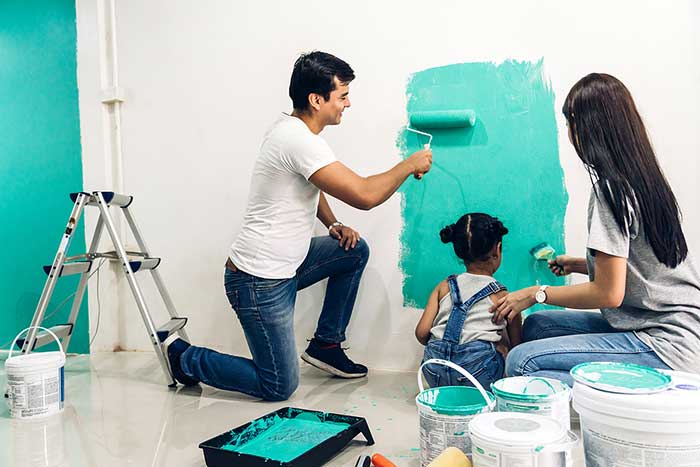 A quick and easy way to update the look of your rooms is to change the colour scheme. This can be done with a few cans of paint and a few hours. It might sound like a lot of hassle but if you're considering painting all your walls this will be significantly cheaper than hiring a professional painter to do it. Whether you are painting directly over the existing wall paper or over a smoot plastered wall, this colour change can make a huge difference to the look of your room, you can even get the kids involved! Some other benefits to changing the paint scheme of your room is that it can help set the mood for different activities such as reading, relaxing, or even helping you feel more energized. It also gives you an opportunity to try out new colours that you never knew existed.
12: Go Green With Your Energy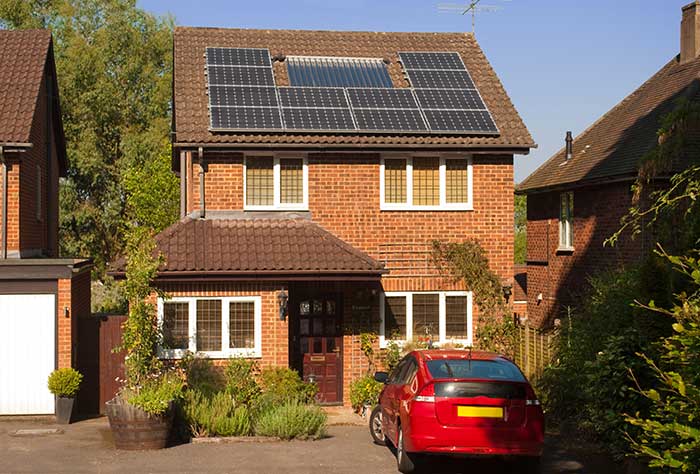 Green energy is becoming more and more popular these days, because it's an environmentally friendly way to power your home. One of the most popular ways to "Go Green" here in the UK with your energy is to install solar panels on the roof of your home. There are many companies offering solar panels, but be careful to read the small print as they can be quite expensive. In the past there used to be
"green energy grant" schemes
, however these have now come to an end.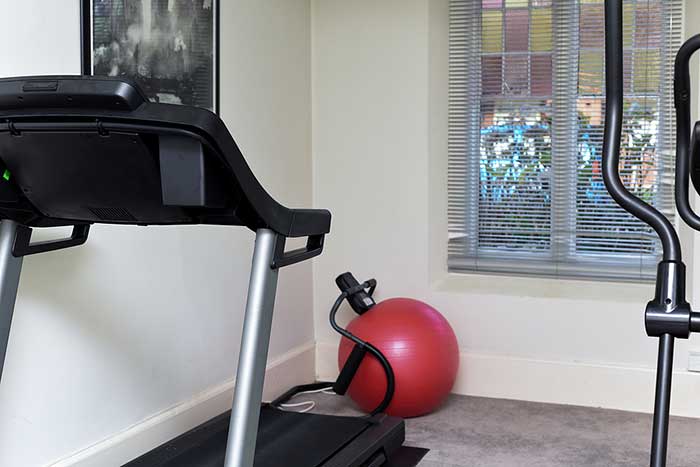 A home gym is a great way to get in shape without having to leave the comfort of your own home. Home gyms can be as simple or as complex as you like, and can be tailored to fit any budget.
If you're looking for a basic home gym, all you really need is a weight bench, some free weights, and a stability ball. This will give you enough options to work most of the major muscle groups in your body.
If you're looking to create a more complex home gym, you can add things like cardio machines, pull up bars, and even a full-size boxing ring! The sky's the limit when it comes to creating your own home gym, so be creative and have fun with it.
14: Fitted Bedroom Furniture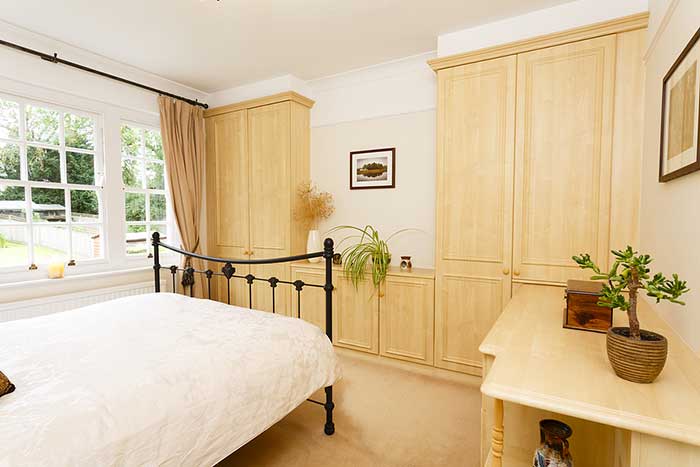 Are you struggling for space in your bedroom? Utilising your storage in your bedroom can be quite difficult, usually the best way to do this is to design and install a series of fitted wardrobes and drawers.
Installing fitted bedroom furniture is a great way to utilise all the available storage space in your bedroom. There are a variety of different types of fitted bedroom furniture to choose from, so you can find the perfect fit for your needs.
Fitted wardrobes are a great way to store all your clothes, and they come in a variety of different styles to suit any décor. You can also get fitted drawers to store everything from bedding to cosmetics.
If you're short on space, fitted bedroom furniture is the perfect solution!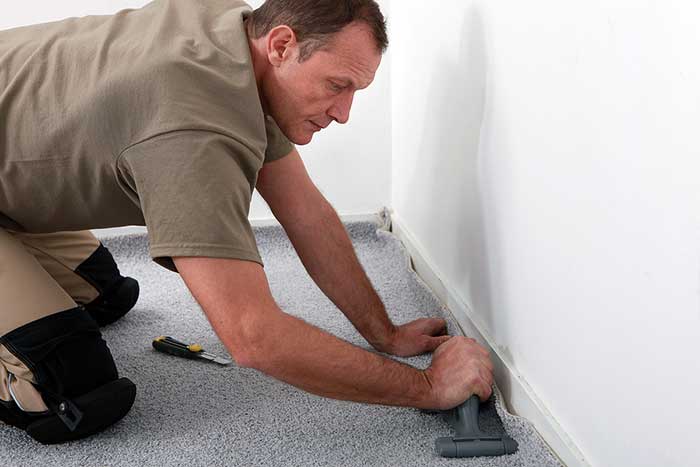 If you're looking to update the look of your home, one of the easiest ways to do this is by fitting new carpets. Not only will new carpets add some extra warmth and comfort to your home, but they can also dramatically improve the appearance of your rooms.
There are a huge range of different carpets to choose from, so you can find the perfect fit for your needs and budget. You can also choose from a variety of different styles, colours, and textures to perfectly match your interior décor scheme.
Installing new carpets is a quick and easy way to update the look of your home, so why not give it a try?
In this article, we have discussed some home improvement projects that you can do in 2022. We have looked at a range of different projects, from painting your walls to installing a home gym. We have also looked at some ways to save money on these projects, such as painting yourself instead of hiring a professional painter. So, if you're looking for some home improvement inspiration, be sure to read this article!