Although traditional sliding glass doors have always remained popular, other designs including frameless models have become available that can match the decor of any property. Frameless sliding glass doors are far less likely to acquire condensation compared to aluminum or wood, and are considered as being more aesthetically pleasing by most homeowners. There are also a variety of glass choices such as frosted or stained. These styles provide increased privacy and are less likely to show fingerprints and soil than a standard glass door.
Enhanced Room Functionality
Frameless glass doors have the capability of enhancing the appearance of any room as they reduce the apparent barrier from indoor to outdoor. This can make rooms appear much larger and more open. A sliding glass door also provides natural light plus a nice view of the yard, deck or patio. As with windows, they can easily be adorned with blinds, drapes or curtains for privacy, or for reducing ambient light.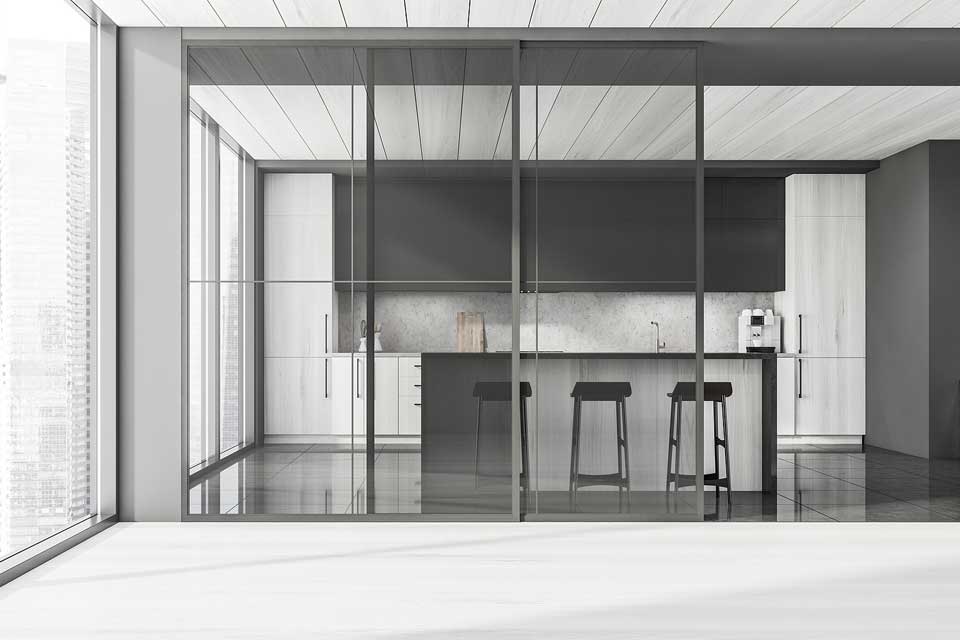 Frameless retractable sliding glass doors are frequently used as internal room division. The uniqueness of these products is the fact they are fully retractable, which is a major reason for their rising use. Frameless glass doors have no hinges, and are available with either single or double glazed glass. Many people that desire maximum light flow choose single glazed. Double glazed designs feature a better thermal quality and improved energy savings.
The majority of frameless sliding doors are manufactured with tempered glass. This type of glass is stronger and thicker as the glass must be able to stand without frame support. Tempered glass doesn't break easily, though if it does, the glass is designed to shatter into small pieces in order to prevent serious injury. Although the glass can be textured or frosted, most people choose clear glass. This is because being invisible is one of the major appeals of a frameless retractable sliding glass door.
Professional Installation
Despite their huge popularity, many homeowners are hesitant about installing sliding glass doors because the installation process is intimidating. To be certain, cutting out a large hole in one's living room wall and then installing large panes of glass has the potential for disaster. In these situations, the best approach is to consult with certified professionals and allow them to handle the project for you. There are many factors that must be considered including structural integrity and your glass door security.
Frameless glass sliding doors are also being utilised for commercial environments. Many business owners find that sliding glass doors enhance the indoor atmosphere, making it more welcoming for customers. Also, they help to offer extra privacy and can increase office space functionality. Glass doors are sleek in design and modern looking. Having the ability to add extra light in rooms while increasing their decorative aspect are just two of many reasons to purchase frameless glass sliding doors.