As the cost of buying a home in the UK has risen, many people who are already on the property ladder have decided to extend their existing house, rather than look for somewhere larger – and who can blame them? One option is a loft conversion, which can be especially useful if you are limited on space elsewhere.
There are several types of loft conversion, so you need to decide which is most appropriate for your property, as well as taking into consideration factors such as the cost of the work and whether you will need planning permission. Here are just a few points to bear in mind before going ahead with this sort of scheme.
Can you have a loft conversion?
Perhaps the most important thing to ascertain is whether your home is suitable for a loft conversion. It is advised that you have headroom of at least 2.3 m across half or more of the floor area in your attic if you want to convert it into useable space. 
While most types of loft can be converted, some designs make the process easier than others. For example, older homes that have a traditional rafter and purlin are generally better suited to a conversion than houses with modern trussed roofs.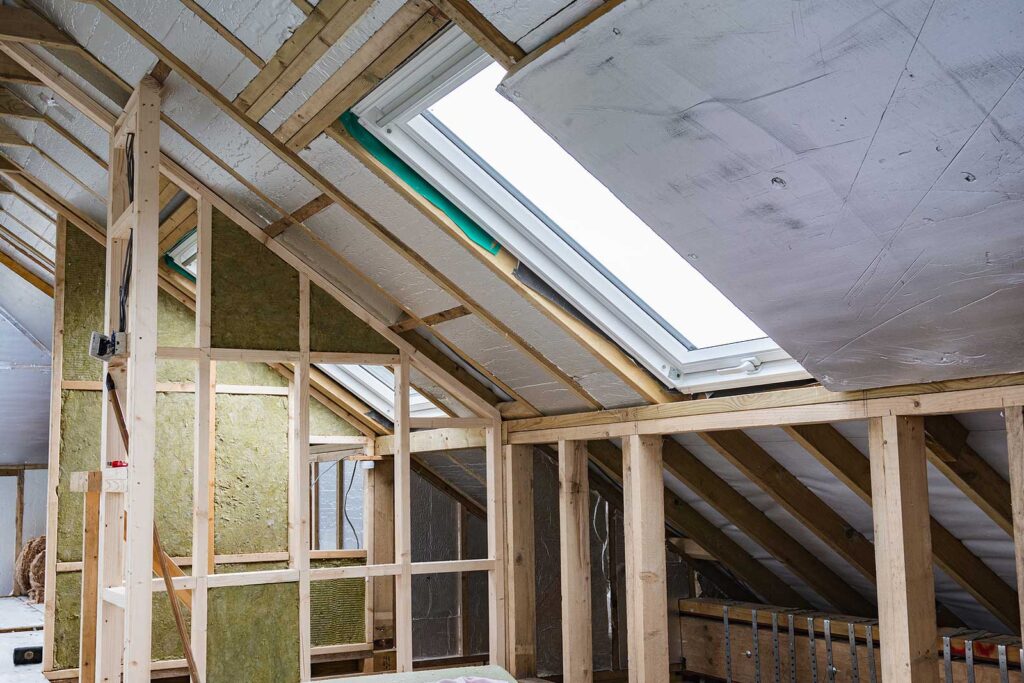 What type of loft conversion should you choose?
The most appropriate loft conversion for your property will depend primarily on two things – the design of your house and your budget. Velux loft conversions are the cheapest option, as they involve little structural alteration to your home. You simply install Velux windows in the roof to provide light and make the necessary internal modifications.
Dormer, mansard and hip-to-gable conversions all require more substantial work to be carried out on your property. For example, the dormer design involves extending the existing roof to provide a bigger area with sufficient headroom, while mansard projects require you to replace the entire roof. With a hip-to-gable conversion, the shape of your roof will be altered – which makes all of these more expensive options than a simple Velux conversion.
If you are unsure which conversion is most appropriate for your home, speak to a professional about your plans and ask for a rough outline of how much the work will cost. Don't forget that, in addition to labour and material costs, you will need to account for renting specialist equipment, too. Scaffold tower hire will be a must, for instance, as you will be working at height.
Do I need planning permission?
For a Velux conversion, you will not normally require permission from your local planning authority, as long as you don't live in a conservation area or listed building. However, you are more likely to require approval if you decide to go for a dormer, mansard or hip-to-gable conversion, as these all involve making more substantial changes to the structure and appearance of your property.
A local builder should be able to advise you about whether planning permission is required, but if you are in any doubt, contact the relevant department to find out. It is far better to ask before you start work, than to rush ahead only to discover you have to reverse the alterations you've made to your home!
Other regulations you need to be aware of are the maximum volume of any conversion (no more than 40 m3 for terraced houses and 50 m3 for detached or semi-detached properties) and that no part of your conversion can be higher than the existing roof.