Most of us are too busy, or simply have no time for building a garden shed. However, as garden sheds are necessary for storing essential garden equipment and small furniture items, you can opt for preassembled metal sheds. They come preassembled in the form of panels that are ready to install. This makes their installation process easy and fast. In fact, in most of the cases you can have your garden shed ready within hours.
So what exactly is a preassembled shed?
Preassembled garden sheds are flat-packed item that comes with pre-fixed arrangements, such as doors, side panels, floors, windows, and roods. You only have to unpack them and fix them together. Most of the suppliers will pack roll of felt, or may attach it to one end. Some may provide felt attached to the roof section. However, you must be careful as these types of roofs may allow water to seep inside the shed.
The storage shed kits come with all that you need to install the building, such as nail bag, screws, and other instructions. Aside from these things, you may have to arrange some elbow grease and some basic tools such as screwdriver and hammer. These types of sheds require only small amount of expertise so anybody can install them. If your shed is large, you may need two people to assemble it.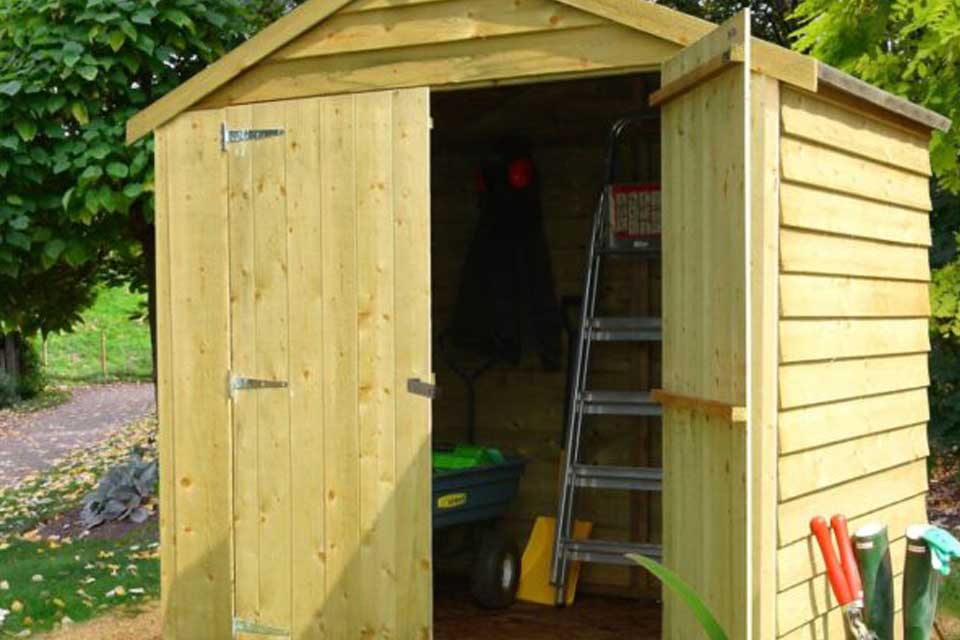 There are wide range of pre-assembled and flat-packed garden sheds that are available in various shapes and sizes. Therefore, you can easily find one according to your needs and budget. Most of these garden sheds do not come with any foundation, but are made with rigid metal sheets or timber so that building can stand against heavy winds. All timber buildings are treated for termites and rot, so they can last for years.
As with any other shed, you will have to prepare a base for your building. You must prepare firm, flat and leveled based that is strong enough to support the shed. It should be larger than the metal shed foot print to ensure easy drainage of water. Furthermore it is important that base of shed is leveled because otherwise the shed will sag leading to more problems. The best way to construct a base is by using paving stones, concrete, or pressure treated timber, if it is kept away from the moist ground.
You can easily dismantle your preassembled storage shed when you have plans to move house. You may lose felt used on the shed, but you can buy a new one from asgardsss.co.uk when you want to erect the storage shed again. As modern storage sheds are modular, so you can easily arrange all your components as per your needs.